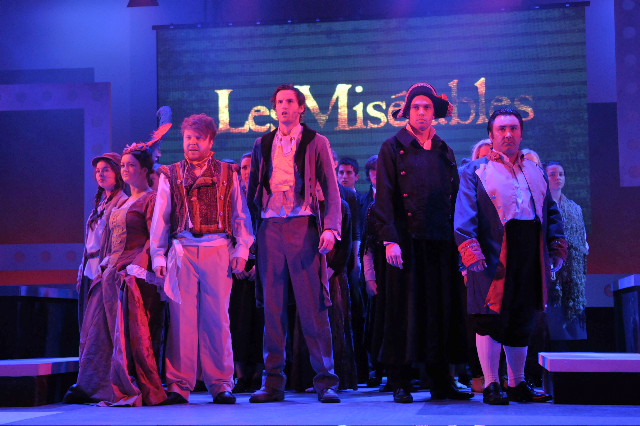 Bardic isn't just a Mid Ulster Theatre ... it's also a community and just like any community, everyone has a part to play regardless of age, gender, ability or tradition! From costuming and marketing to script writing, from Front of House to stage management, from acting and singing to directing... the list of positions are endless!
Bardic has created an intergenerational community hub where our veterans at theatre and production are invaluable to our new upcoming generations.
Newcomers to Bardic Theatre aren't just pre-school or teenagers! New housing developments, employment opportunities and many other social changes within Mid Ulster have brought more newcomer adults to Bardic annually and there is always plenty to do. Our annual Events incorporate a range of activities suitable and appealing for all ages, abilities and dramatic interests.
Over the last three decades Bardic Theatre Community has yielded no fewer than 1 West End star; 2 Film & TV Directors; 4 TV & Radio presenters; 1 playwright & author; 1 major Property Developer a caboodle of amazing memories and stories and one massively successful social enterprise - BEAM Creative Network
---
PRODUCTION
At Bardic Theatre we value and invest in our production team with continuous training and we invite new comers to the team from all ages!
Production is paramount to the success of every show which is why we work with the top professionals in the theatre circuit who provide our regular training sessions in-house.
We use the latest equipment and advanced technology, ensuring our cast and crew are at the forefront of advances in theatre production.
Lighting – James McFetridge
Set Design – Stuart Marshall
Sound – McCusker Pro Audio 
Video & Sound Effect Production – Jim McKeown 
---
STORIES
Do you have any stories? We want to hear from you ...
Throughout 2015, our 30th year, we want to create archives from the 3 decades rich with past and present members experiences.
Photos, Video footage, memories & memorabilia… we want them all – Contact us