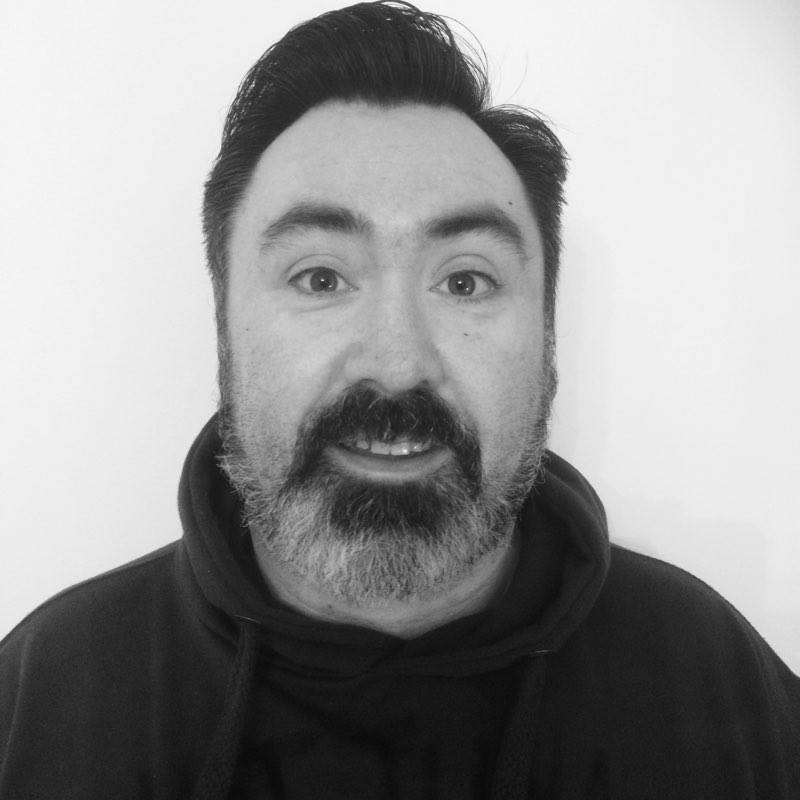 38 year old Brian Mills from Dungannon is a well known Bardic regular, having portrayed characters such as Society Max in Guys & Dolls, Pharaoh in Joseph, Mr Dussell Diary of Anne Frank, Charles Cheswick in One Flew Over the Cuckoos Nest, Dr Einstein in Arsenic & Old Lace, Norman Petty in The Buddy Holly Story, Mr Bumble in Oliver!, Judas in JC, Roger in Grease! Phew!! That's a lot of lines to learn, Brian!
In Rock of Ages, Brian takes on the role of Dennis Dupree. We asked him a few questions on what it's like to be part of this 80s singalong musical!
Tell us a bit about your role in Rock of Ages:
•Dennis Dupree - classic stoner type guy who owns the famous Bourbon Room on the Sunset Strip!
What is your favourite thing about the 80s?
•Without doubt - the music! The majority of my teenage years were in the 90s but the 80s music always did it for me!
Who is your favourite rock icon from the 80s?
 •Freddie Mercury
Your favourite 80s fashion item?
•Denim jacket with patches & badges
Your secret 80s crush?
•Carol Decker from T'Pau
Why should people come and see Rock of Ages at Bardic Theatre this Jan/Feb?
•With classic 80s rock songs throughout and a quirky comedy script what's not to like?
Rock of Ages opens on Friday 29th January and runs until Saturday 13th February. To book tickets, click here