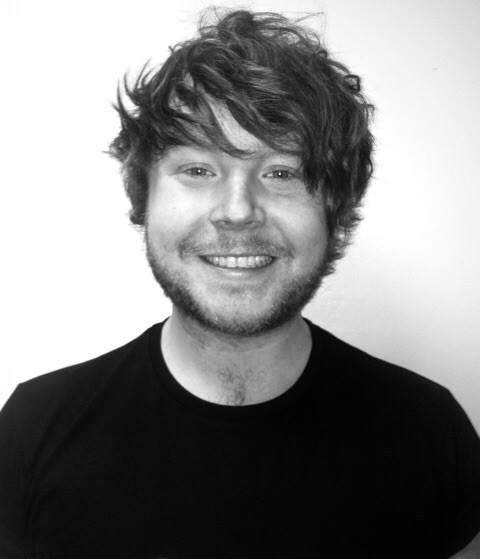 Welcome to the new Bardic Blog, where we will bring you all the latest news, cast interviews and a peek into what Bardic life is all about!
First past the post is actor Conor Begley, who tells us why he loves Shakespeare, and why you will too at the forthcoming production of A Midsummer Night's Dream which opens at Bardic on Thursday 26th November.
Age: 26
Hometown: Killeeshil
Day job: Drama Facilitator for BEAM Creative Network
Roles you have played before (for Bardic)
Jesus/Judas Understudy, Various in Blood Brothers, Joseph, Carthalawn in Sive, Artful Dodger, Various in Broadway to Bardic 1+2
Favourite character you have ever played (for any theatre group)
I recently just finished a production for Castle Hill Theatre company, based on the life of Laurel and Hardy. I loved playing the role of Stan Laurel, because in this particular piece I had to multi-role and play important people in his life, as well as him! A great show for challenging your range as an actor, and extremely rewarding.
Who is your favourite actor?
Although he has never won an Oscar, I think Gary Oldman is the greatest actor of all time. He is so versatile, and I've never seen him put in a bad performance, in any of his Movies! 
Favourite musical?
This is a tough one. The first show I ever saw was Jesus Christ Superstar, back in 1998! So there is quite a nostalgic love for it. However I'm also a massive fan of the musical "RENT". Similar to Superstar, its also a "Rock Opera" so I suppose it would have to be a tie between them both! RENT has a very intricate story, highlighting some very serious issues, but Superstar has some serious catchy tunes!! That opening guitar riff on "Heaven on their minds" its just too catchy to ignore!!!
What is your favourite thing about being involved with Bardic Theatre?
The Bardic is like my second home! Every year when it roles round to the beginning of rehearsal for the next show, theres a great feeling of happiness with us all. The people involved have become like an extended family, with each person having an integral role to play! I genuinely can't imagine life without meeting the people I've met through the Bardic. Not only that, but with everything thats happening in the theatre, there are so many opportunities for people of all ages, and from all different backgrounds to come together and work together through their love of performing!
Any funny/inspirational/memorable moments you can share from your time with Bardic?
I remember the first year Blood Brothers the play toured, and I had to fill in for the narrator. After my first scene, I walked off stage and mentioned to the other cast members that there were two very attractive girls in the front row. Unfortunately my mic was still turned on, so as you can imagine, everyone heard it! It was extremely embarrassing, however also hilarious!!! We did have a good laugh.
Tell us about the role you are playing in A Midsummer Night's Dream…
I will be playing the iconic part of Puck! And I am very excited. Puck is one of the fairies in the play, but he is extremely mischievous! Without giving away too much about the plot, Puck gets sent on an errand from the fairy King, Oberon, but on the way he muddles things up and gets a few of the other characters mixed up. He then uses his magic to get up to badness, and have a bit of fun with the human characters, and it all ends up being very funny!!!
Do you have a favourite Shakespeare quote?
"For in that sleep of death, what dreams may come?" from Hamlet! I studied the play in great depth at Uni, and just fell in love with it. I love this quote, because it poses questions about what happens in the afterlife! Something that no-one knows for sure!
Why do you think A Midsummer Night's Dream is one of Shakespeare's most popular plays?
The great thing about this play, is that it is very, very easy to follow! The writing isn't difficult to understand, like some of Shakespeare's other work. It is very light hearted, very funny, and has some extremely visually hilarious moments. That's why I think it's a great one for us to begin with!
What can audiences look forward to with A Midsummer Night's Dream?
We have some of the Bardic veterans, and some new faces, so for regular audience members it's the chance to see people performing in a different style. It's something different for Bardic, and a new challenge. I think audiences will love it. We are doing an abridged version of the play, so it's, as I said, extremely easy to follow because I know when people see Shakespeare they might be put off because they think it's going to be a really boring play with difficult to understand language, but it's really not. It is one of those really feel good plays, and I can't wait to see the reaction and the feedback it gets!
What's next for you as an actor?
Following A Midsummer Night's Dream, I will be staring in the Panto this Christmas in The Bardic, which I'm really really excited about doing, as I've never done one before. And also, we've just started rehearsals for next year's musical, "Rock of Ages". I'll be playing the part of Drew. The great thing about this show is the feel good factor. It really is for a range of all audiences, because the songs are all very well known classic Rock tunes. No-one would be able to go and say they had never heard any of the numbers before. It's also going to be the Northern Irish premiere of the piece, which is amazing for us as a company!! You won't want to miss it!!
To book tickets to Bardic's A Midsummer Night's Dream, please click here!