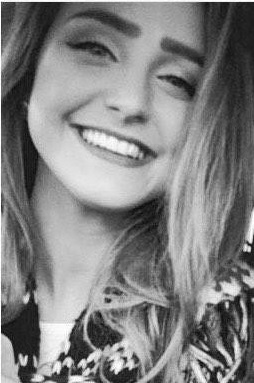 18 year old Kathryn O'Neill from Coalisland takes on a lead role with Bardic for the first time. Here, she talks about her part as Sherrie Christian in Rock of Ages and why you just have to come and see it!
 
ROLES PLAYED IN PREVIOUS BARDIC SHOWS: I've been performing since I was 6 years old with different companies but Rock Of Ages is only my second show with the Bardic. In last years production 'Broadway 2 Bardic' I played various roles mainly as a dancer and Fiona in Shrek.
TELL US ABOUT YOUR PART IN ROCK OF AGES I play Sherrie Christian, who leaves home in the attempt of becoming an actress and rather than actually finding her career she finds love. She's extremely innocent and bubbly with a very loveable personality! Her character has a great comedic element that the audience will hopefully all love as much as I do. • WHAT IS YOUR FAVOURITE THING ABOUT THE 80S? The music. I could listen to it all day, this generation was the definition of real pop and rock music.
WHO IS YOUR FAVOURITE ROCK ICON FROM THE 80S? Freddie Mercury for definite.
FAVOURITE 80S FASHION ITEM? The over sized jumpers/sweat shirts.
80'S SECRET CRUSH? Michael Jackson
WHY SHOULD PEOPLE COME AND SEE ROCK OF AGES AT THE BARDIC? Everyone will just love it, there's no other way to describe it other than fabulous. The music is so iconic, guaranteed to make everyone feel good! The script is very comedic and the cast are just astonishing, so much hard work has gone in to this show and it'll be evident when you all come to see the standard it's at!
 
ROCK OF AGES opens at Bardic on 29th January. To book tickets, please click here