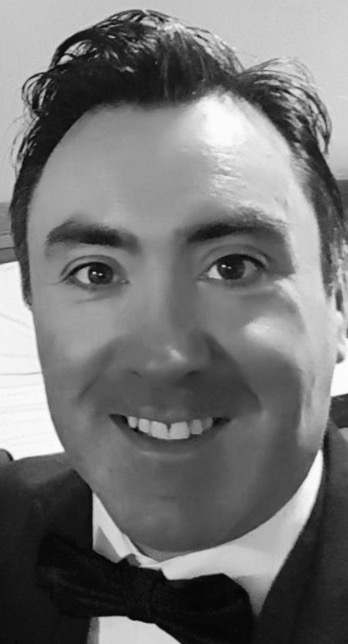 In todays' 'BARDIC MEETS . . .', BardicTheatre.com chats to long standing Bardic veteran, Brian Mills from Dungannon. Millsy, as he's affectionately known as amongst cast and crew, began his long standing association with Bardic when he starred as Society Max / Joey Biltmore in Guys And Dolls in Bardic's 1998 musical offering.
Hi Brian, Let's get straight to it . .  .!
1. What's your favourite Elvis number from All Shook Up and why?
C'mon Everybody - because it is so upbeat and really captures the mood of the show! Great choreography and wonderful harmonies will charm the audience! 
2. You've been in lots of Bardic productions for almost two decades. What has been your favourite role and why?
I've been lucky enough to have played so many great characters over the years but at a push I would say; 
Musical - Judas in Jesus Christ Superstar! It was a role that I always wanted to play and I also found it so vocally challenging and I hope I did it justice! 
Straight play - Charles Cheswick in One Flew Over the Cuckoos Nest, I had so much fun playing this character from one of my favourite movies! 
3. Your a busy man, always on a stage of some sort either entertaining in local venues or across N.Ireland with various theatre companies, how do you juggle the time between them all and rehearsals for All Shook Up?
I have a very understanding wife and family lol!! It just always seems to fall into place! You have to make time for things you enjoy in life! 
4. Sheriff Earl has a bit of an uneasy relationship with Mayor Matilda. Is he as naive as he looks or just a case of 'enough is enough' ?
I wouldn't say naive but more of a case of 'just go with it' ! Without giving too much away it all becomes clear why he has 'went with it' for so long! 
5. What do you think Bardic Theatre means to people across the country? 
All the quality of the West End in a community theatre setting!
6. Your probably the longest serving Bardic cast member on stage in All Shook Up. What does Bardic mean to you as 2017 will see us celebrate the 35th Anniversary?
Fun, Friends and Fidelity!!! Lol! I can't believe this is my nineteenth year with Bardic but it is for those very reasons that is nineteen years! The rehearsals help pass those long winter Sundays and when the show is up and running it makes everything all worthwhile! I have made many friends in my time with Bardic and first met my wife Joanne there, all of which I am very grateful for! Of course there is also the post show parties!! 
You have her now Millsy!!! All Shook Up opens this Friday evening with curtain up at 8pm. 
Limited tickets for the opening weekend and all other performances are available here and can also be booked in person from Bardic Box Office at Stewart's Music Shop - Tel: 028 87 761 859